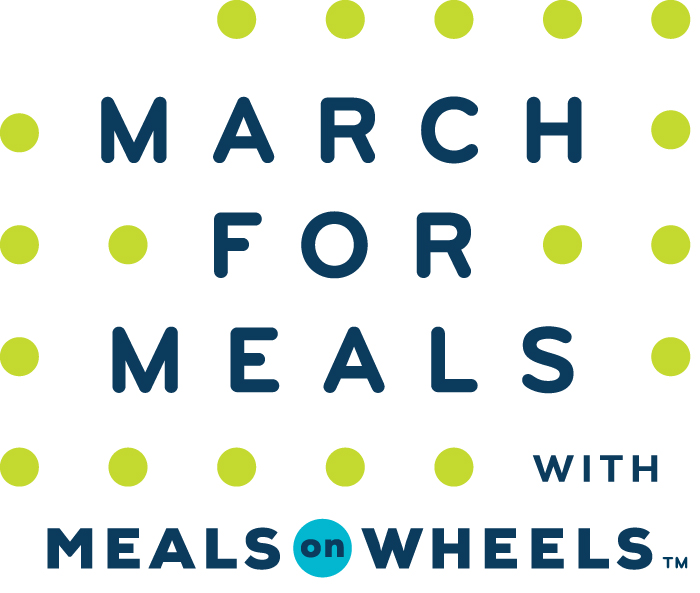 Join Us for March for Meals 2023
                  You Eat Out, They Eat In                                                                                   
Meals on Wheels of Mercer County will be participating in the 21st annual March for Meals – a month-long, nationwide celebration of Meal on Wheels and our elder neighbors who rely on this essential service to remain healthy and independent at home, now even more so amid a lingering pandemic and high inflation. Meals on Wheels of Mercer County's celebration will include various activities throughout the month of March 2023, including prominent VIPS delivering meals throughout the County, partnering with several local restaurants for special events (detailed information coming soon), and M4M related posts on our social media.
Follow us on: Instagram,  Facebook & Linkedin
Restaurant partners, and information for their events, are listed below. Check back here throughout the month for up-to-date information on all March for Meals events! 
Corporate Sponsors for 2023: Click on their logos for more information!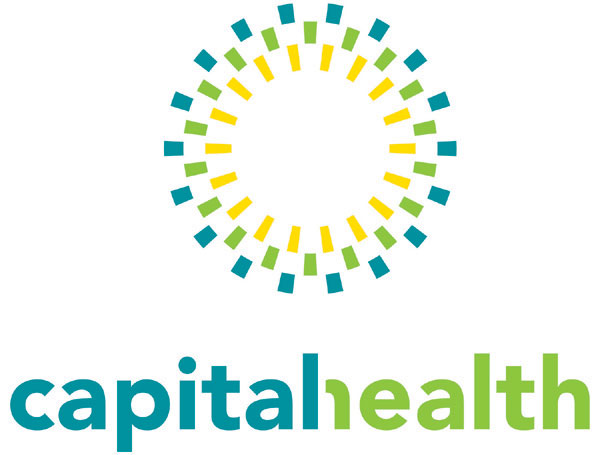 Please click on each restaurant logo for details on how they are participating! 
Components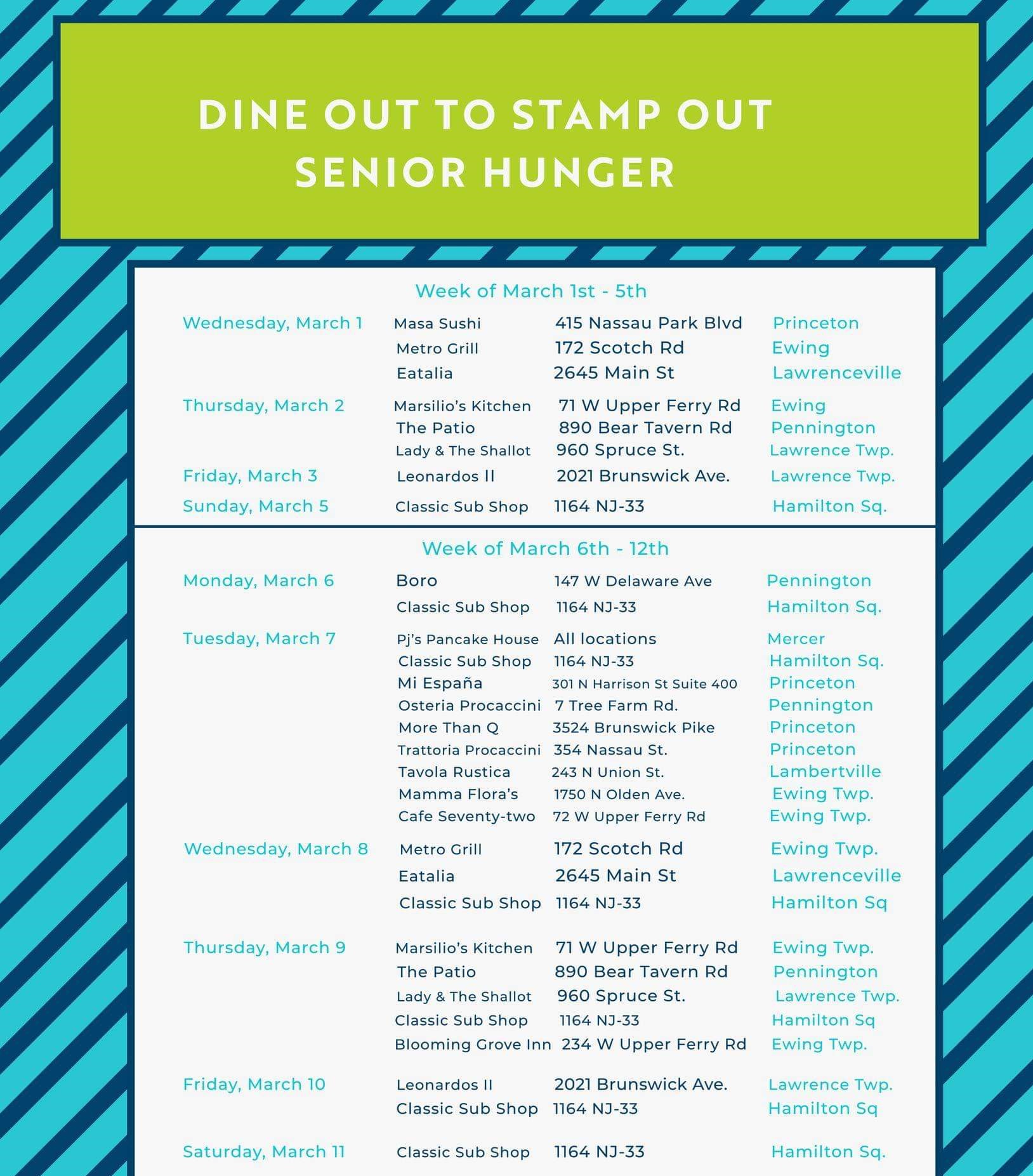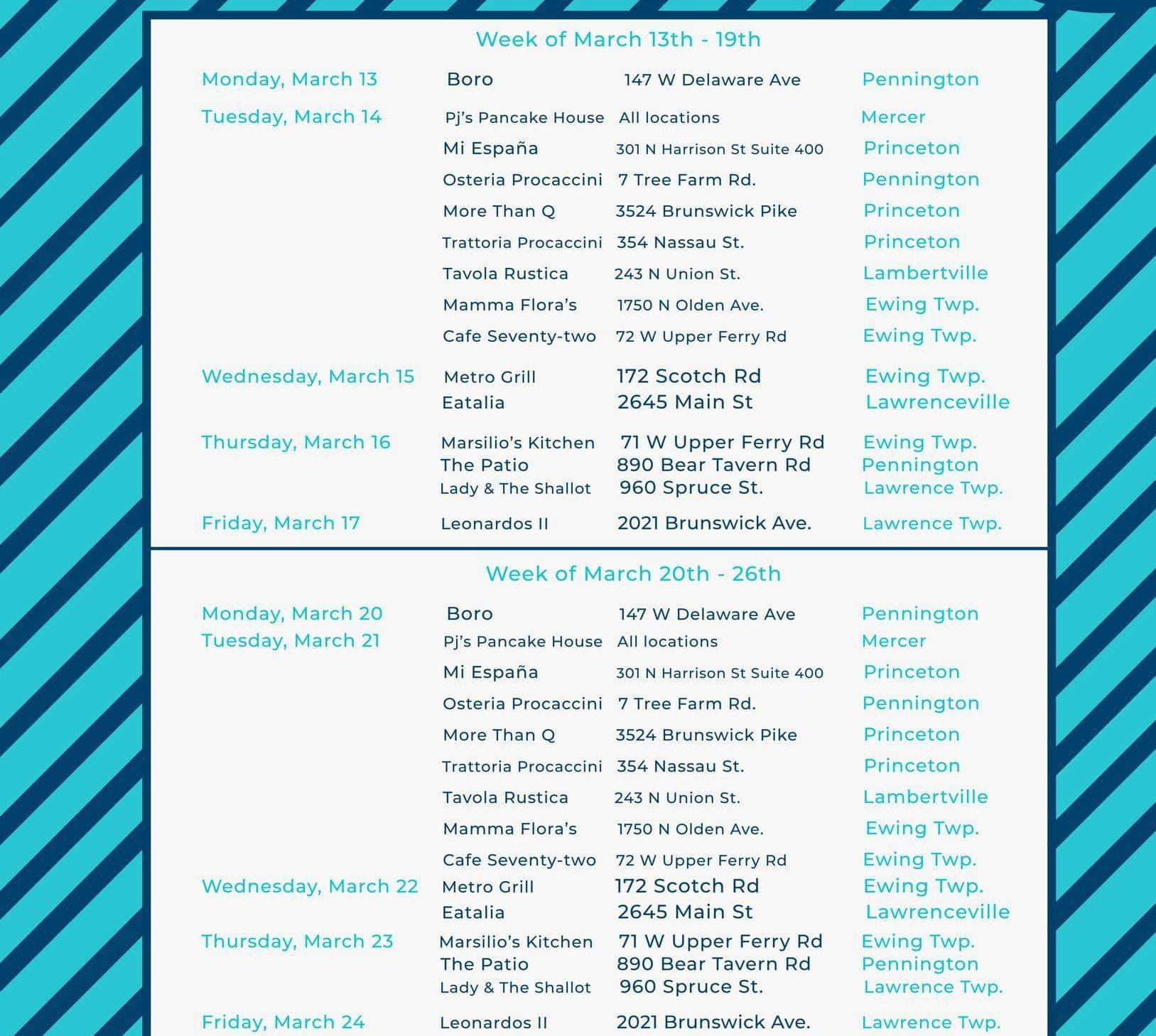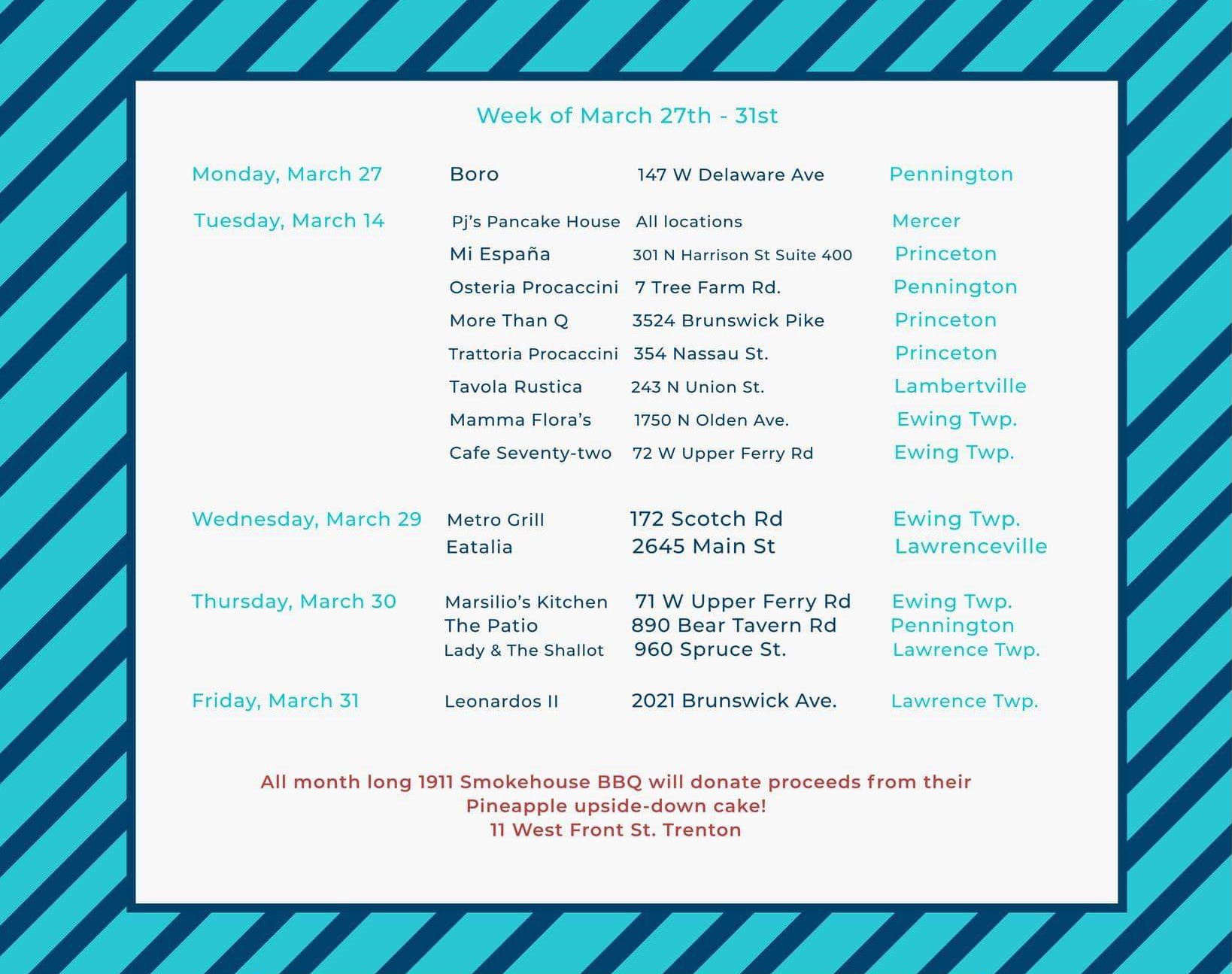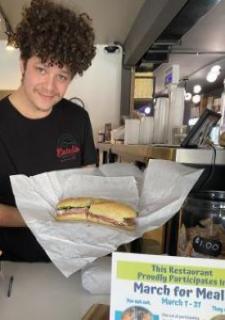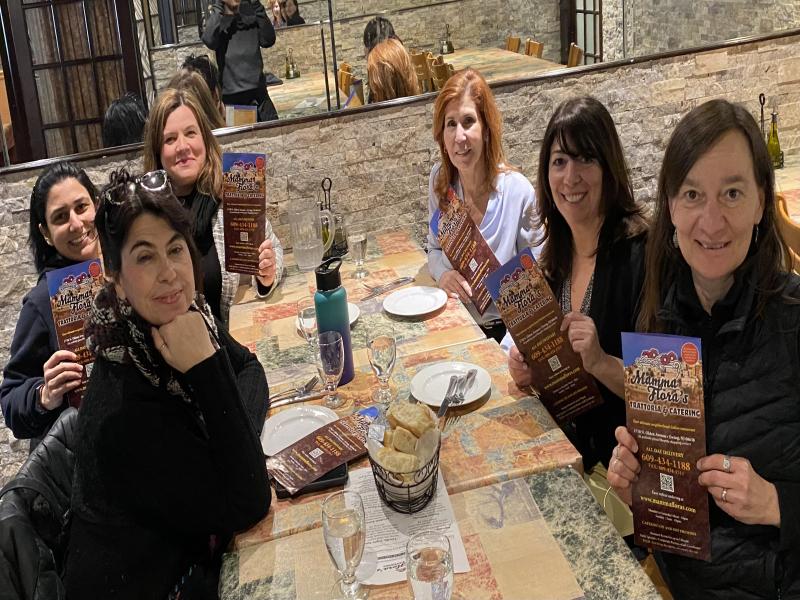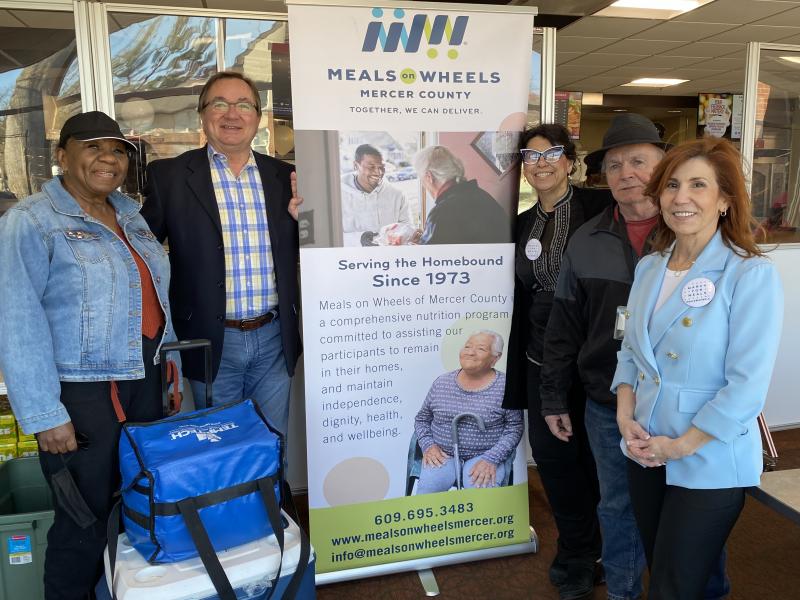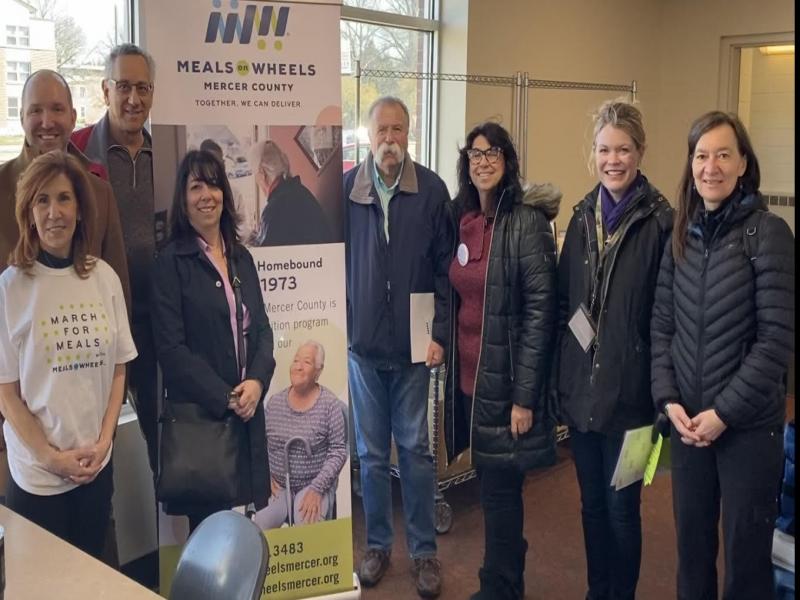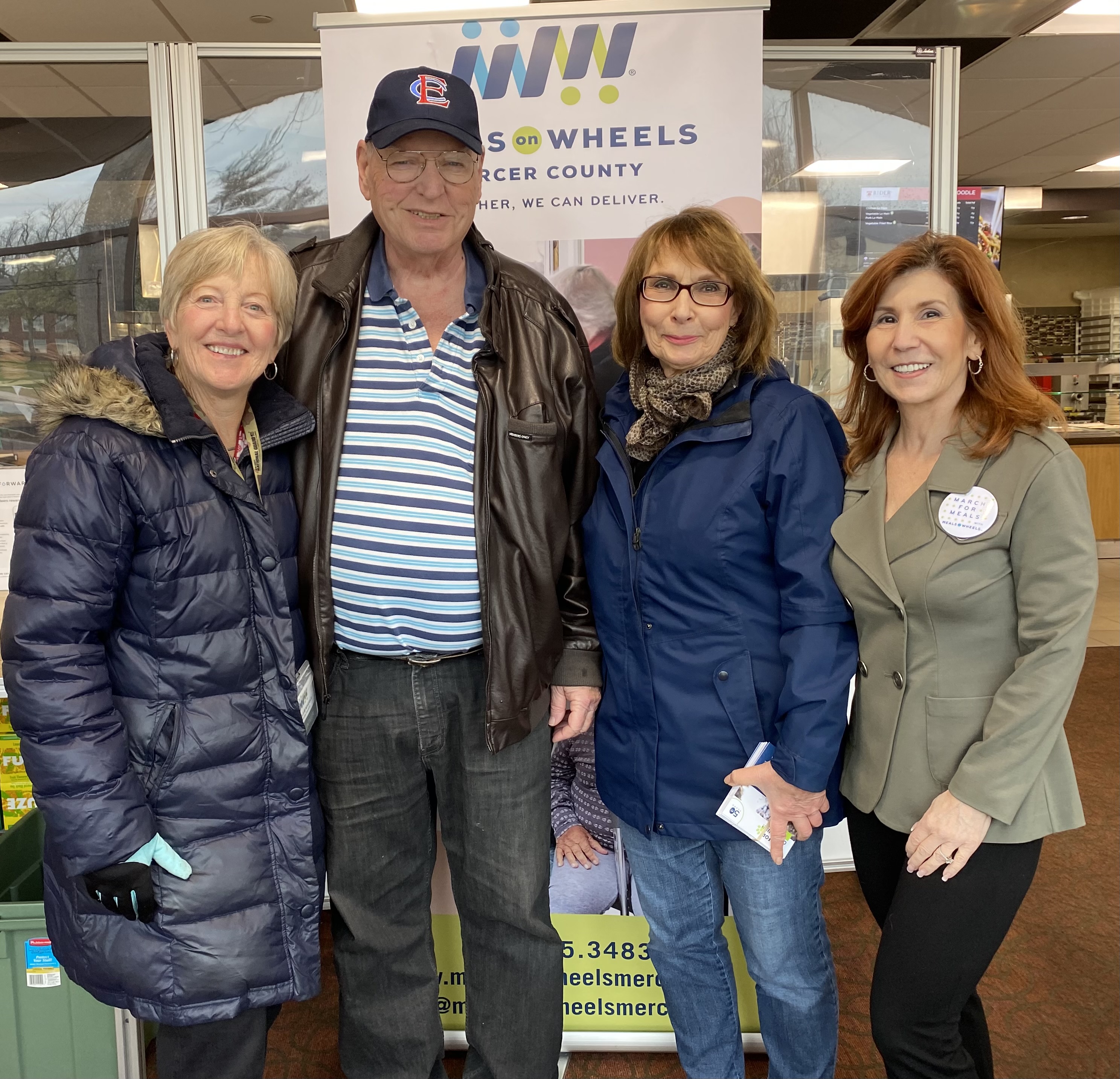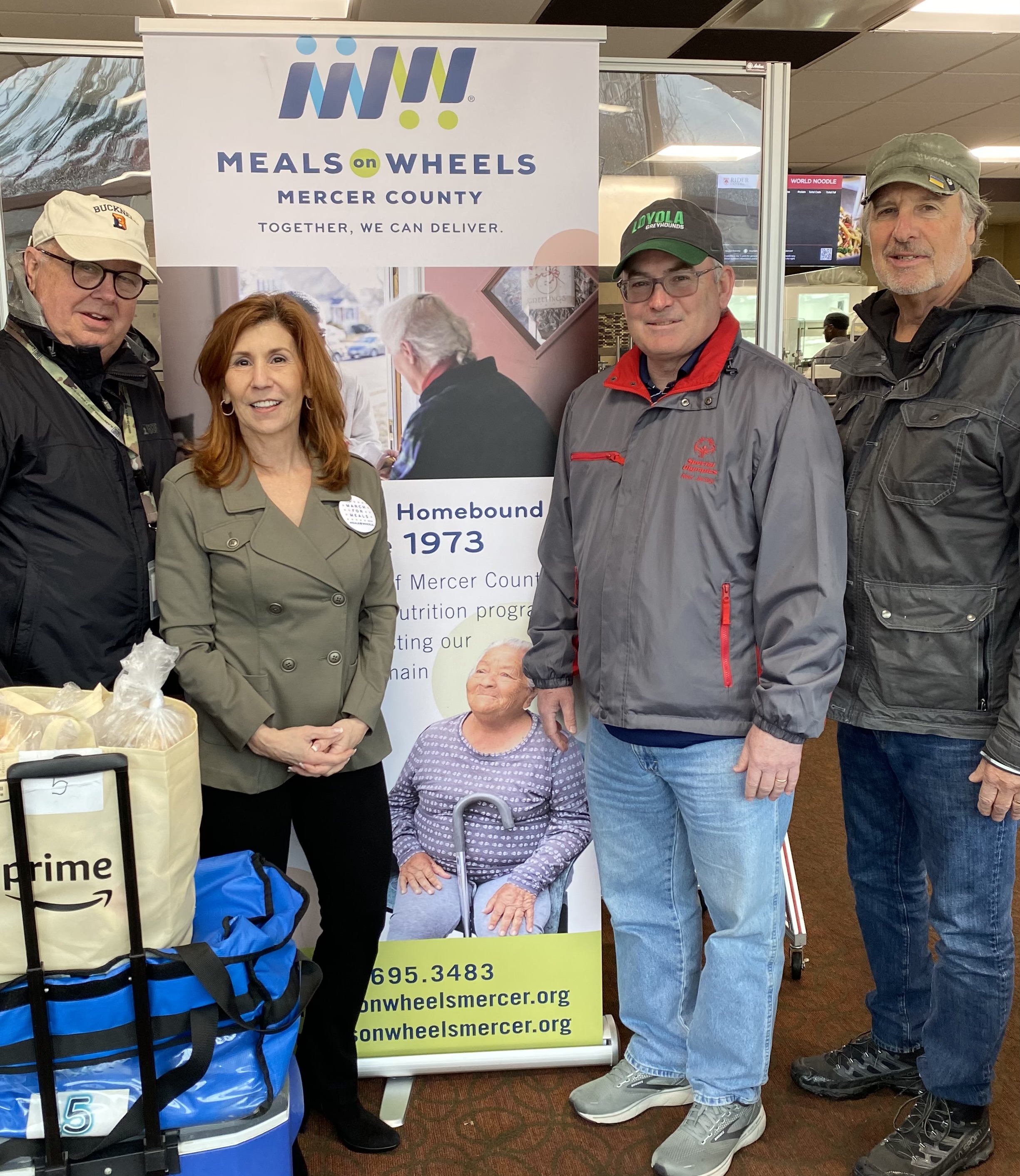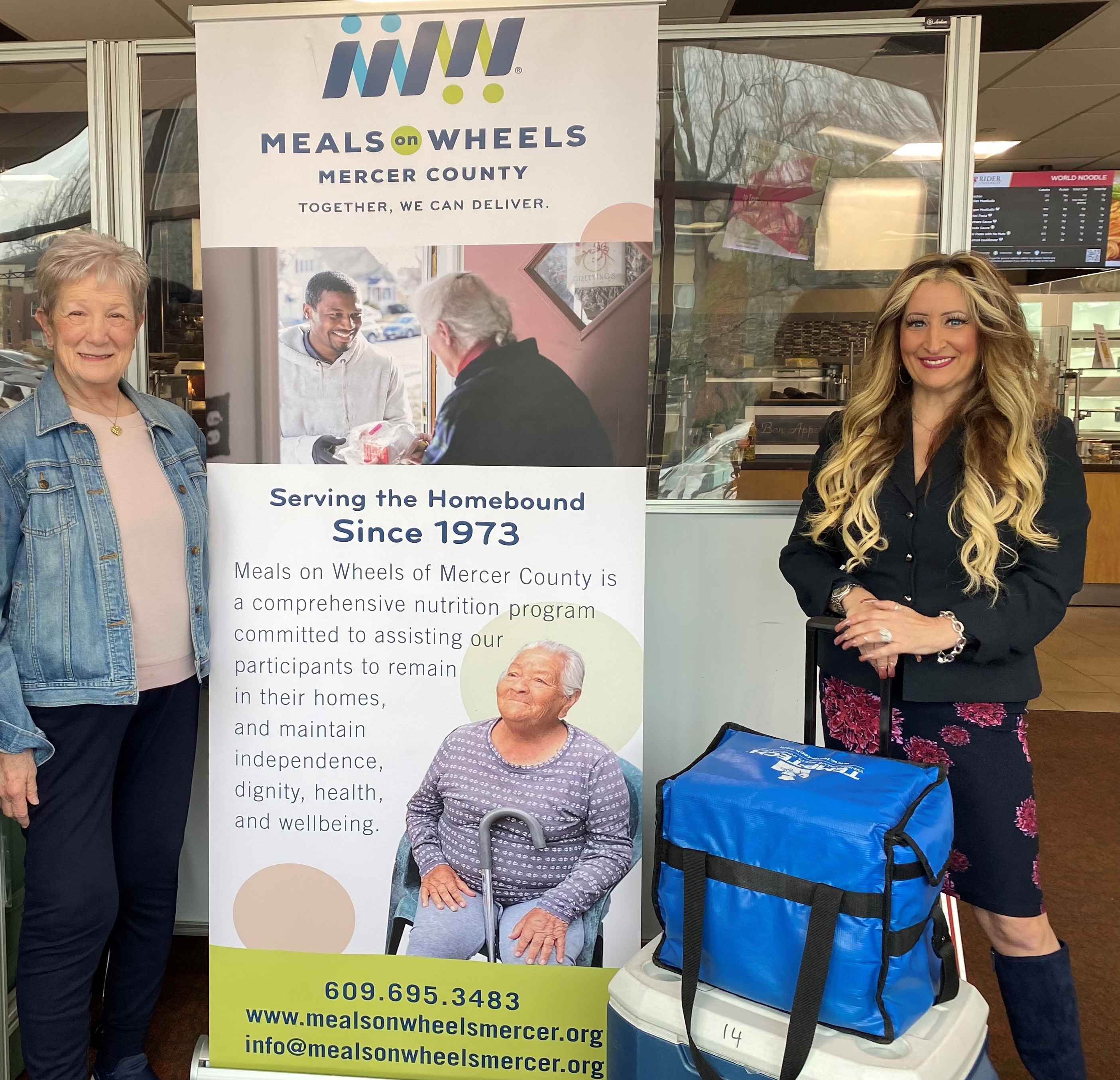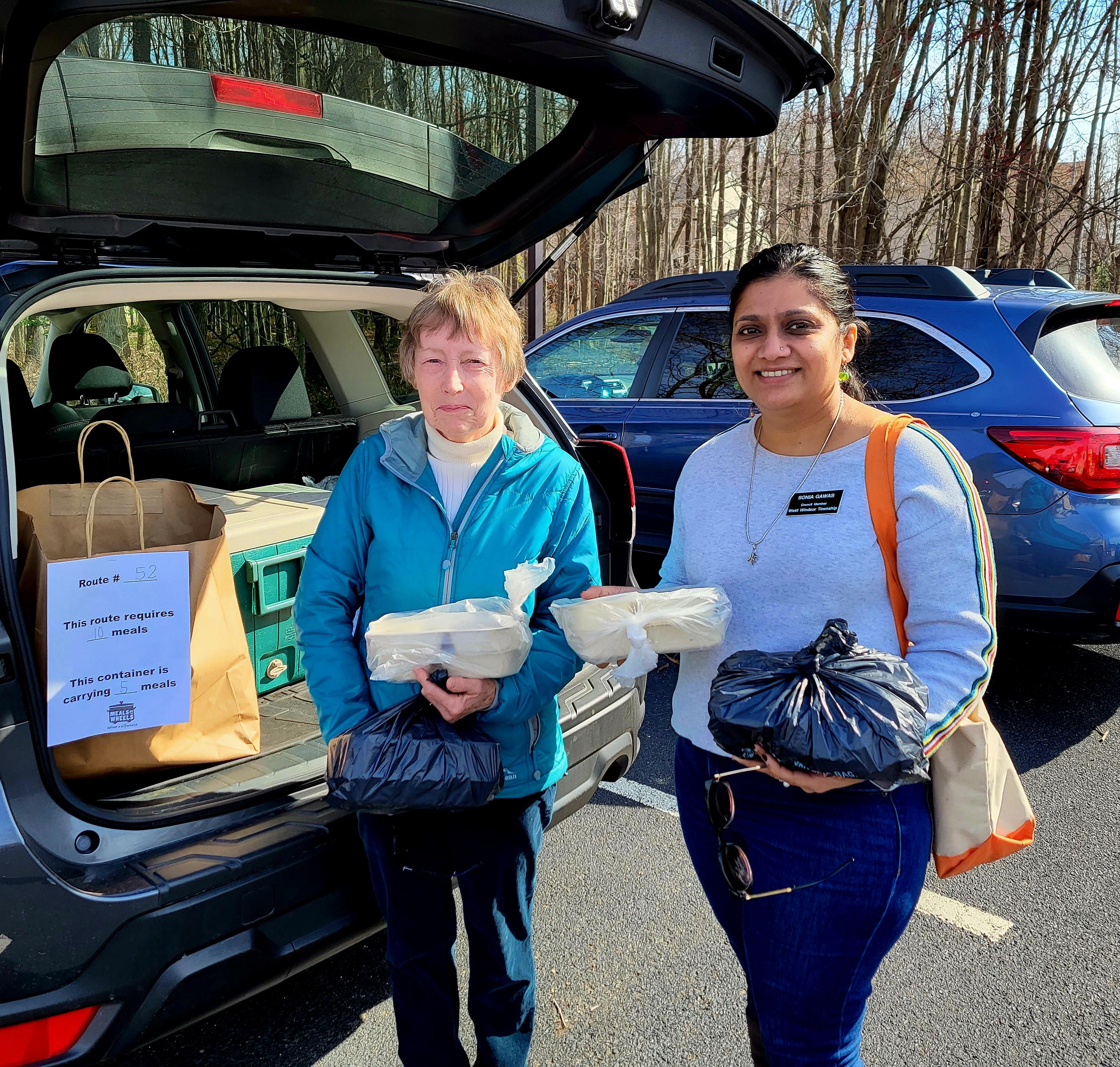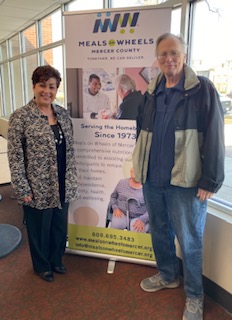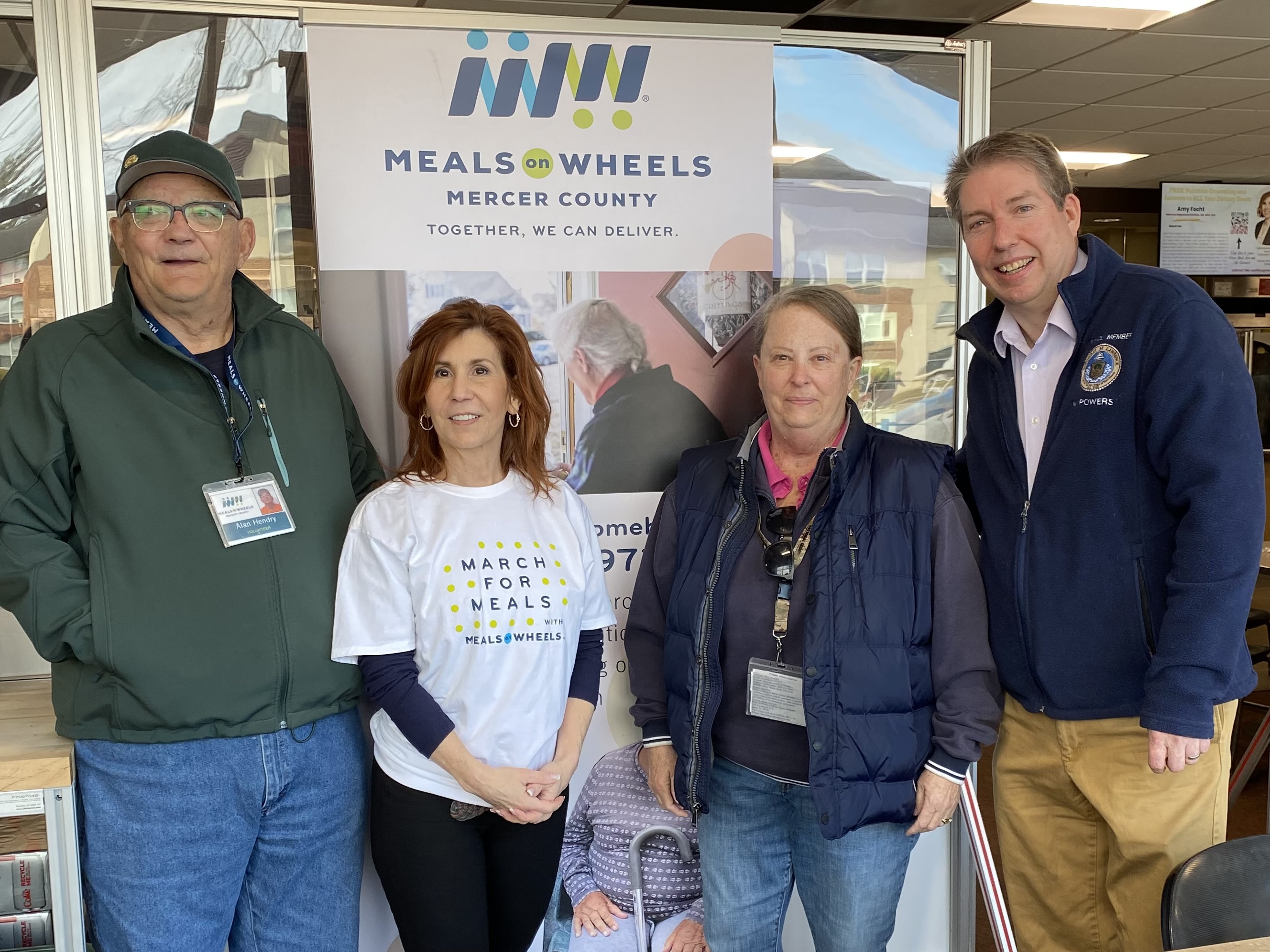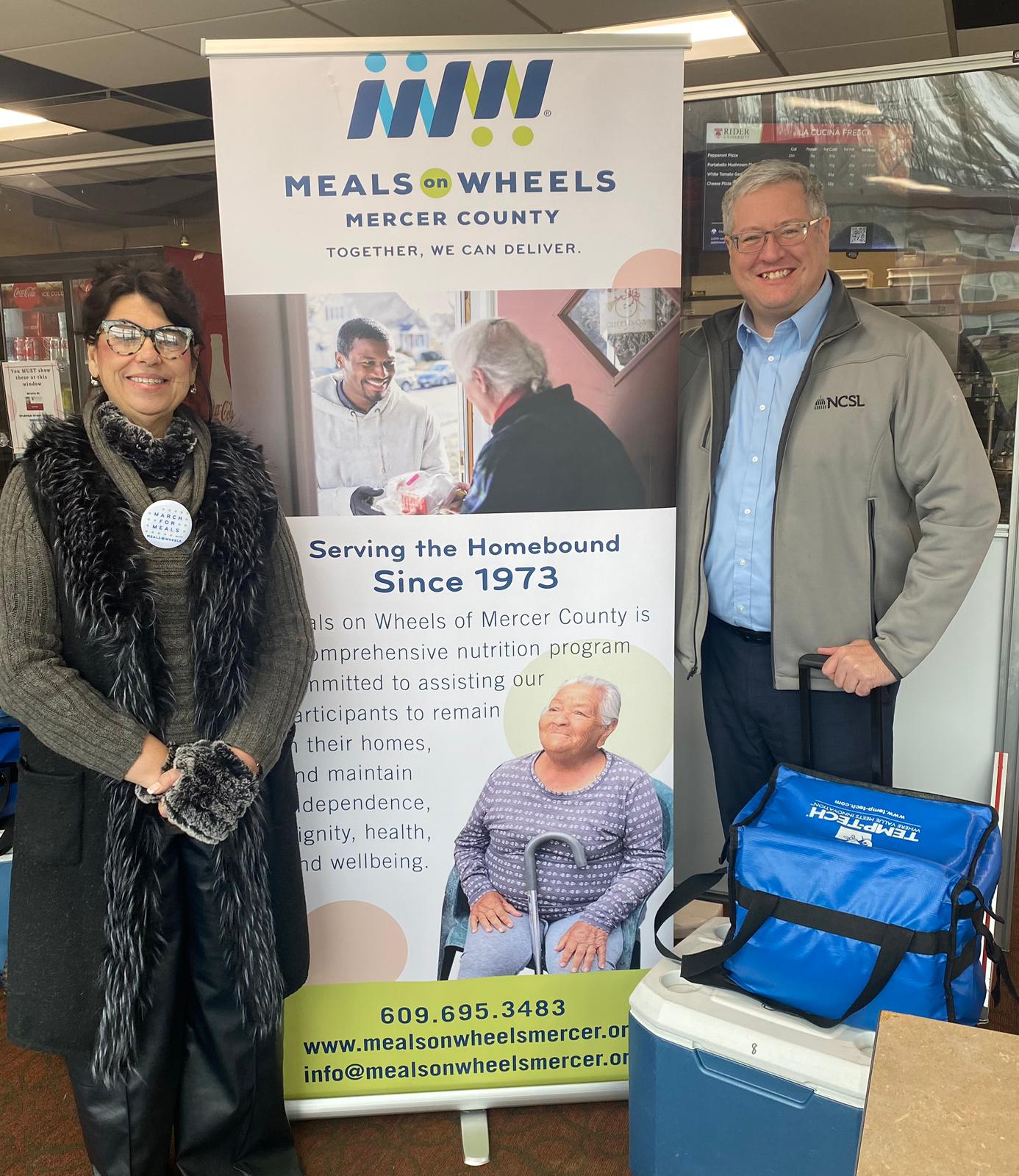 Previous
Next
VIP's scheduled for meal delivery during Champions Month, 2023:
Assembly Members
Assemblyman Dan Benson
Mayors
Princeton Mayor Mark Freda
East Windsor Mayor Janice Mironov
Mercer County Commissioners
Nina Melker
Council Members
Lawrence Councilman Mike Powers
Princeton Councilman Leighton Newlin
Trenton Councilman Joseph Harrison
West Windsor Councilwoman Andrea Mandel
West Windsor Councilwoman Sonia Gawas
MOWMC Board of Trustees
Brandon Gaines, Board President
Susan Barosko, Board Secretary
Karin Morse, Board Member
Community Partners
Michael Ahrens, VP @ Morgan Stanley
Michael Bass, The David and Marilyn Krupnick Foundation
Amy Conover, VP Northfield Bank
Hal English, CEO Princeton Chamber of Commerce
Bernie Flynn, CEO Mercer Street Friends