NOURISHING THE BODY & SOUL!
We provide home-delivered meals to individuals, primarily 60 years old and above, and disabled veterans of any age, who are homebound, and unable to shop or prepare meals for themselves. We offer medically-tailored meals as well as our regular meals. Meals are delivered by our friendly volunteers five days per week to enable our participants to remain healthy, independent, happy and safe in their homes. 
86% of our participants surveyed answered that they are more socially connected since joining our program!
We have no waiting list.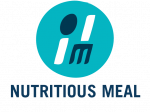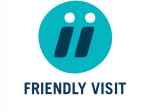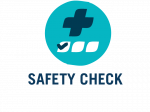 Meals are delivered once daily by volunteers between 10:30 a.m. and 1:00 p.m. Participants should be home during these delivery hours. 
You have the opportunity to cancel your meal by contacting our office if you will not be home to receive it. 
CLICK HERE OR CALL 609-695-3483 TO SIGN UP FOR MEALS
Menus rotate on a four week cycle (monthly) and daily menus include dishes that appeal to a wide array of palates.
1 Meal Plan: 
1 hot meal (includes protein and 2 sides) and one cold bag (which includes milk, bread, fruit and salad)
2 Meal Plan:
1 hot meal, plus a larger cold bag (which includes an additional drink, side and sandwich)
A limited number of weekend meals are available and delivered on Fridays

All hot meals diabetic friendly with no sodium added

Vegetarian meals are available

We are only able to accommodate protein preference requests (meats, fish, eggs, etc)

Therapeutic diets are available (renal, chopped, mechanical soft (ground), pureed, dairy-free, gluten-free and Vitamin K-LG free)

Contact our office for more information about our Special Diets

We can not accept clients with life threatening food allergies

See a

Sample Menu

 
CLICK HERE OR CALL 609-695-3483 TO SIGN UP FOR MEALS
Meal Pricing:
Please call our office for meal pricing.
Meals on Wheels of Mercer County is committed to ensuring that no homebound senior is ever denied access to a meal because of inability to pay. Subsidized meal programs may be available through government funding or certain health care plans, including Medicaid.
To find out more information about the possibility of government funding to cover the cost of your meals, you can contact:
Mercer County office on Aging (AAA) 609-989-6661
MLTSS (via Mercer County Office on Aging) 800-772-1213
These agencies work to help make sure that individuals with disabilities, the elderly, and low income families receive the help that they need. If you don't already have an assigned case manager, one will be appointed to make a determination of the services for which you are eligible, and provide you with the correct procedure for requesting Meals on Wheels delivery.
CLICK HERE OR CALL 609-695-3483 TO SIGN UP FOR MEALS 
In addition to home-delivered meals, we provide the following supportive services to our meal participants:
Nutrition Counseling: Available free of charge to the most vulnerable of our participants. At initial assessment, we will determine if a dietitian is needed for follow-up to ensure they will be eating properly.
Pet Pantry: We deliver bi-weekly pet food bags through our Pet Pantry for our participant's furry companions. We recognize the importance of these family members to the lives of many of our participants.
Friendly Visiting Program: The Friendly Visiting Program pairs Meals on Wheels participants with local college students and community volunteers for weekly conversations by phone or video chat - now necessitated due to COVID-19.  The program aims to ease social isolation and loneliness of our participants, while also providing volunteers with a meaningful experience and new friends!  
Non-perishable Groceries: Once a month participants receive a bag of non-perishable items (canned vegetables/fruit, canned tuna/salmon, soup, cold cereal, etc.). These items are provided courtesy of Meals on Wheels of Mercer County through our partnership with Mercer Street Friends Food Bank. We provide additional monthly groceries through the CSFP (Commodity Supplemental Food Program) to a limited number of participants. 
Blizzard Boxes: Boxed meals delivered to participants during periods of possible inclement weather that may close our office or interrupt meal delivery.
Senior Farmers Market Voucher Program: A five-week program in which a select number of participants are eligible to receive fresh, local fruits and vegetables.
Holiday Meals: We partner with St. Ann Church in Lawrence to deliver meals to participants who will be alone on Thanksgiving Day. Over Christmas, an extra meal is provided ahead of time to ensure they have a special meal over the holiday period.
Nutrition Education/Informational Handouts: We distribute information about good nutrition, other senior programs in Mercer County, health/safety tips, etc. to our participants.
CALL 609-695-3483 to inquire about our other services
We receive referrals from nurses, discharge planners, social workers, doctors, dietitians, community agencies, family members and neighbors.
Eligibility requirements for you or the individual you are referring:
Unable to shop of cook for themselves due to a medical condition, illness or disability

60 years of age or older

Reside in Mercer County

Have NO life threatening food allergies
CLICK HERE to make a referral or call 609-695-3483.
You can also email programservices@mealsonwheelsmercer.org.